20x20mm Forest Bases (1)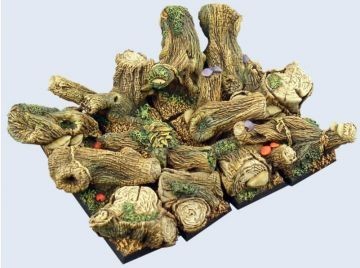 Description
Ideal for a variety of gaming systems, these highly detailed resin bases from Micro Art Studio are perfect for gaming miniatures and display models alike. These Forest bases would suit any fantasy race, and add instant character to your force - providing a cohesive appearance to your units. 
With highly detailed features, simply paint them and perhaps add some flock or static grass, and your miniatures are ready to go!
This Blister contains 5 resin bases. These items are supplied unpainted, and some preparatory work may also be required.
Properties