40mm Round Desert Bases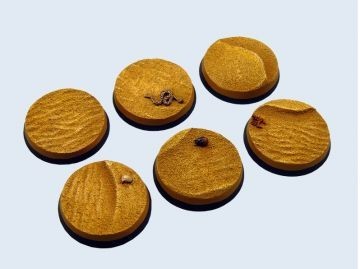 Description
Ideal for a wide variety of game systems, these highly detailed Desert bases from Micro Art Studio are a quick and effective way to add real character to your forces - whether you are working on a vast legion of ancient Egyptian warriors, or a small band of adventurers braving the parched sands of the Sahara, these bases are sure to make your miniatures stand-out from the crowd!
With highly detailed features, simply paint them and perhaps add some flock or static grass, and your miniatures are ready to go!
This Blister contains 2 resin bases. These items are supplied unpainted, and some preparatory work may also be required.