40mm Round Mosaic Bases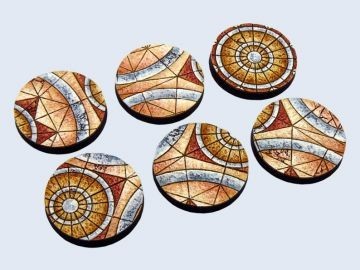 Description
Want to add another level of cohesion to your forces? Want your units to stand out from the crowd? These highly detailed resin Mosaic bases from Micro Art Studio are the perfect addition to your miniatures - whether you are working on a vast army of troops, or a single unit for a display piece, these bases are suitable for a wide variety of game systems. 
With highly detailed features, simply paint them and perhaps add some flock or static grass, and your miniatures are ready to go!
This Blister contains 2 resin bases. These items are supplied unpainted, and some preparatory work may also be required.