40mm Round Ruins Bases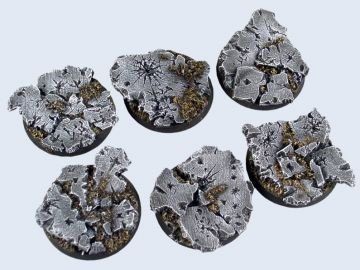 Description
Your miniatures deserve the best, and deserve to stand-out from the crowd. Micro Art Studio bases are incredibly detailed, and are available in a wide range of themes to match your army perfectly. This pack of 2 resin Ruins bases are perfect for gaming miniatures or display models, and will add an additional level of character and depth to your forces. 
With highly detailed, realistic ruinous details, simply paint them and perhaps add some flock or static grass, and your miniatures are ready to go!
This Blister contains 2 resin bases. These items are supplied unpainted, and some preparatory work may also be required.