Adeptus Titanicus: Reaver Battle Titan with Melta Cannon and Chainfist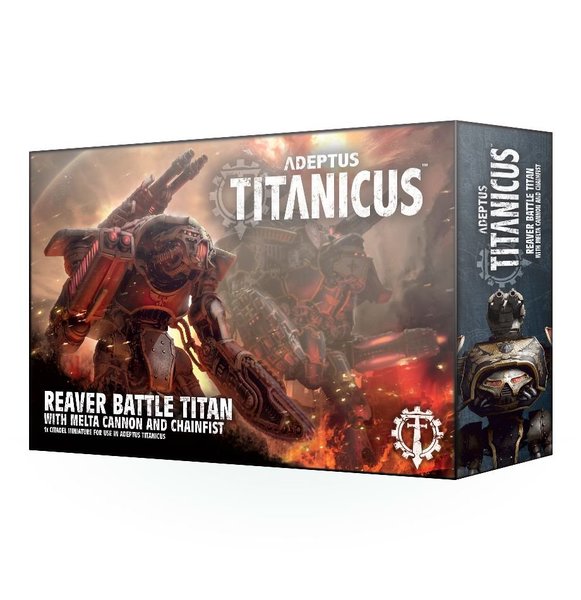 Description
This multipart plastic kit contains the components necessary to assemble a Reaver Battle Titan for use in games of Adeptus Titanicus.

Comes armed with several weapon options – a melta cannon and volcano cannon are available, alongside a chainfist. Above the carapace – of which 2 are included, 1 blank – resides a turbo laser destructor, either side of which are the shoulder pads (3 sets are included – 1 set loyalist, 1 set traitor and 1 set blank). Further modelling options include the knee pads – 2 of these are blank, with 1 depicting the symbol of the Opus Titanicus.

This kit is supplied with a Citadel 105x70mm Oval base along with a decal sheet – this features heraldry for the following Legions: Gryphonicus, Fureans, Astorium, Atarus, and Mortis.
Properties