Adeptus Titanicus: Warhound Scout Titans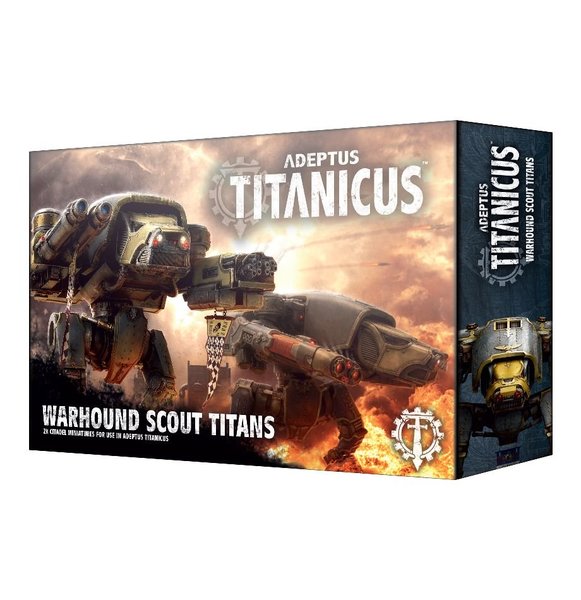 Description
This multipart plastic kit contains the components necessary to assemble 2 Warhound Scout Titans for use in games of Adeptus Titanicus.

The kit includes 4 different heads, 4 different carapace designs (2 Loyalist, 2 Traitor), shoulder assemblies with Traitor and Loyalist icons available and 3 different sets of greaves – an Imperial eagle design, an Opus Titanica design and a plain set. A small amount of poseability is available, as the waist can be turned to provide the illusion of movement.

Either Titan can be armed with a pair of plasma blastguns, turbo laser destructors, vulcan mega-bolters or inferno guns – 2 sets of each are included, with associated pipework for attaching the weaponry to the Titan's hardpoints.

This kit comes as 124 components, and is supplied with 2 Citadel 80mm Round bases along with a decal sheet – this features heraldry for the following Legions: Gryphonicus, Fureans, Astorum, Atarus, and Mortis.
Properties