Anno Domini 1666: 3-4 Players Scenario Pack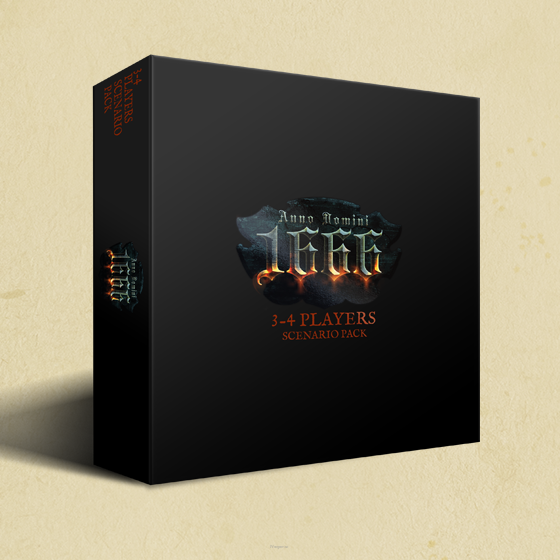 Description
Anno Domini 1666 core set has been primarily designed for 2 players but it's not the only way the game can be played.


3–4 Player scenario pack lets you enjoy Anno Domini 1666 in a bigger company. You can fight against each other, create two rival teams, or even join forces and face the Archenemy together.


This expansion introduces 2 new double-sided boards which can be used not only in multiplayer games. Most of the scenarios can also be played with just two players, increasing replayability significantly.


Note: You need the Anno Domini 1666 core set and 1 or 2 additional faction sets to use this expansion.


Contents:
• 2 double-sided boards
• 2 card decks
• 24 base rings (12 black and 12 white)
• Rules and scenarios for 3–4 players.


Properties