Astra Militarum: Aegis Defence Line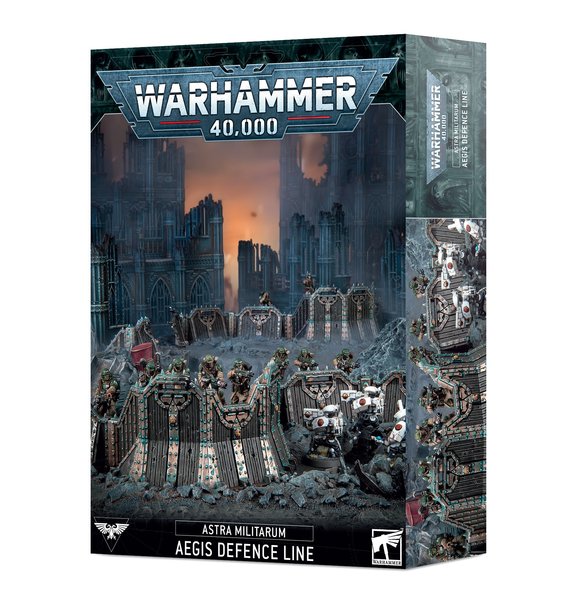 Description
This multipart plastic kit builds two Aegis Defence Lines.

The core platform can be built with a choice of two different barriers, and the kit's modular design allows you to rearrange each component as you see fit. You can even position multiple Aegis Defence Lines to create an unbroken wall suited to seeing off foes of any size.

This kit comprises 64 plastic components.