Astra Militarum: Cadian Shock Troops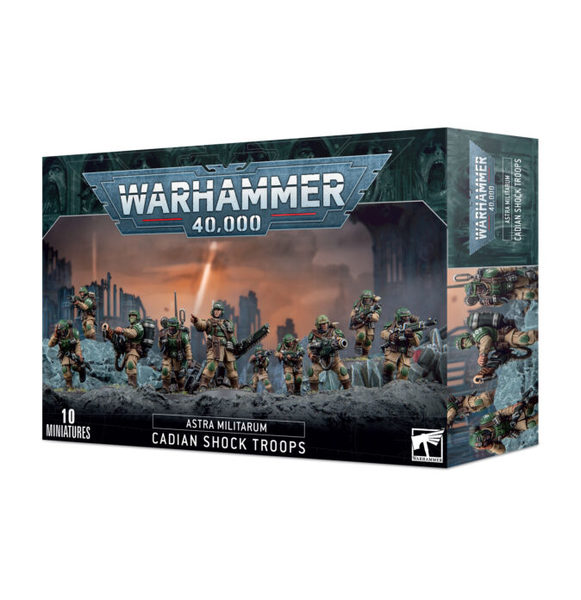 Description
This multipart plastic kit builds 10 Cadian Shock Troops – the core of many Astra Militarum regiments.

You'll also find loads of cosmetic options to ensure that no two squads of Shock Troops look the same – including variant poses, more than 20 different heads, sandbags, combat knives, a spade, a spare helmet, and plenty of bedrolls.

This kit comprises 131 plastic components, and is supplied with 10x Citadel 25mm Round Bases. Also included is a Cadian Infantry Transfer Sheet, with 597 transfers featuring numerals, squad markings, and Cadian regimental heraldry.
Properties
| | |
| --- | --- |
| Faction | Astra Militarum, |
| Game System | Warhammer 40,000, |
| Unit Type | Troops, |
| Scale | 28mm, |
| Finish | Unpainted, |
| Material | Plastic, |
| Category | Science Fiction, |
| Product Type | Miniature, |
| Model Count | 10, |