Astra Militarum: Leman Russ Battle Tank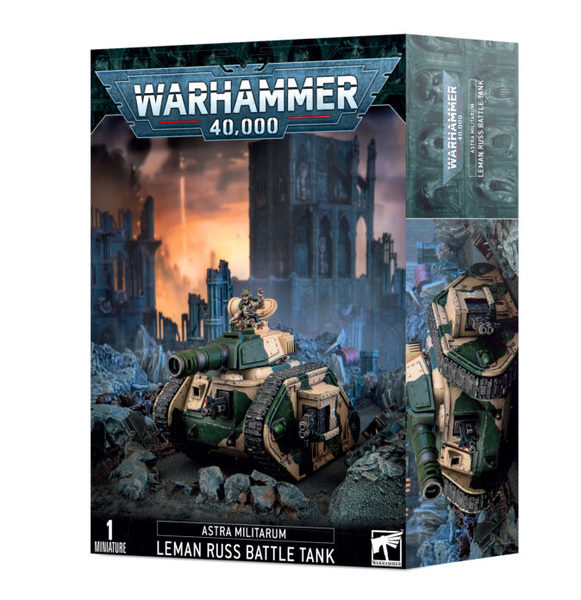 Description
This multipart plastic kit builds a Leman Russ Battle Tank – a versatile armoured vehicle with a wide range of variants. This tank can be built with one of seven powerful turret weapons.

The kit includes cosmetic options such as a searchlight, handles, and a choice of an exposed crewman or closed hatch. It can alternatively build a Tank Commander.

This kit comprises 150 plastic components and includes an Astra Militarum Vehicle Transfer Sheet, with 475 transfers featuring numerals, sigils, and a variety of regimental heraldry.
Properties
| | |
| --- | --- |
| Faction | Astra Militarum, |
| Game System | Warhammer 40,000, |
| Unit Type | Heavy Support, |
| Scale | 28mm, |
| Finish | Unpainted, |
| Material | Plastic, |
| Category | Science Fiction, Vehicle, |
| Product Type | Miniature, |
| Model Count | 1, |