Astra Militarum: Lord Solar Leontus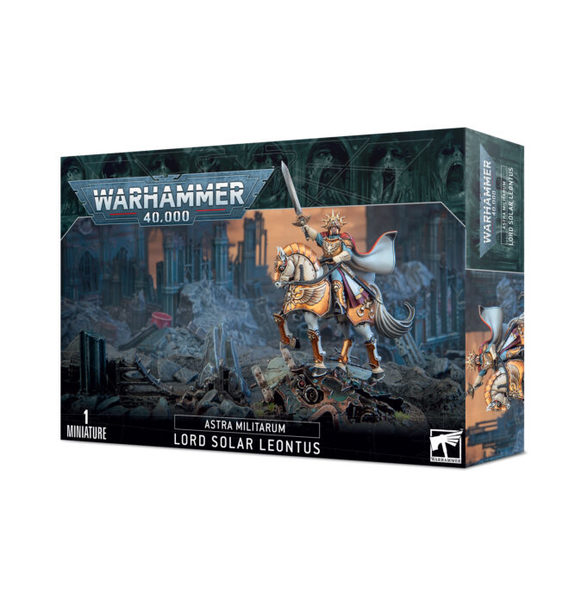 Description
This multipart plastic kit builds Lord Solar Leontus – a supreme commander of the Astra Militarum, riding his heavily-augmented steed Konstantin.

The kit includes a choice of two heads – one with a stoic expression and closed mouth, the other bellowing orders to his troops.

This kit comprises 36 plastic components and is supplied with 1x Citadel 80mm Round Base.