Astra Militarum: Rogal Dorn Battle Tank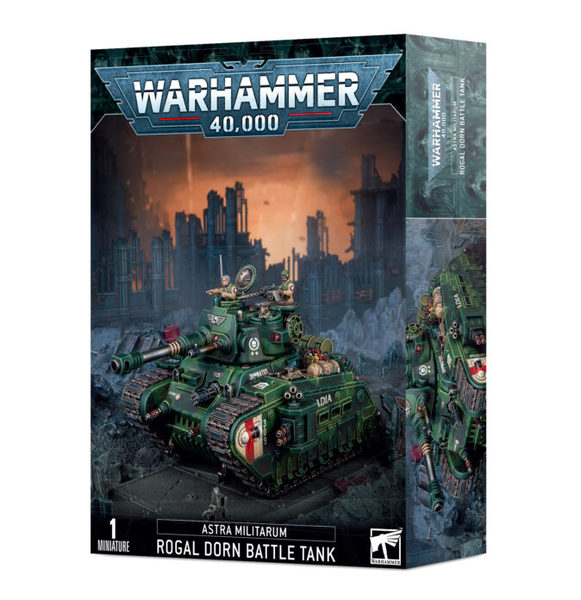 Description
This multipart plastic kit builds a Rogal Dorn Battle Tank – a mobile gun platform even larger than the mighty Leman Russ Battle Tank.

There are three crew members, including a spotter, tank officer, and a gunner for the pintle-mounted heavy stubber, which can be built with five head options or replaced with closed hatches.

This kit comprises 171 plastic components and includes an Astra Militarum Vehicle Transfer Sheet, with 475 transfers featuring numerals, sigils, and a variety of regimental heraldry.