Austringers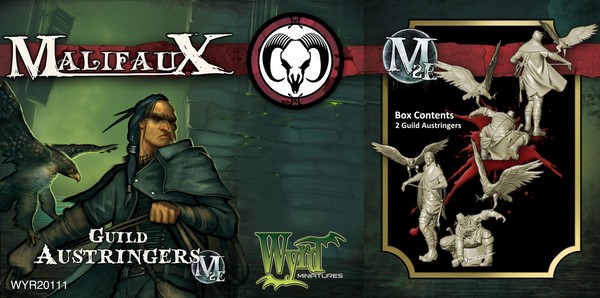 Description
Sending his bird of prey to attack the enemy with is dangerously sharp talons and beak, this minion is a great sniper for his faction. With good range and high accuracy and the great ability that he does not need line of sight to target a foe, no-one is safe from the Guild Austringer.
A Guild faction set, containing two 32mm 'heroic' scale miniatures made of high quality plastic, Stat Cards and Upgrades
This pack includes 2 plastic miniatures.
Please Note: Models are supplied unpainted and some assembly may be required.
Properties