Guild Ball: Avarisse & Greede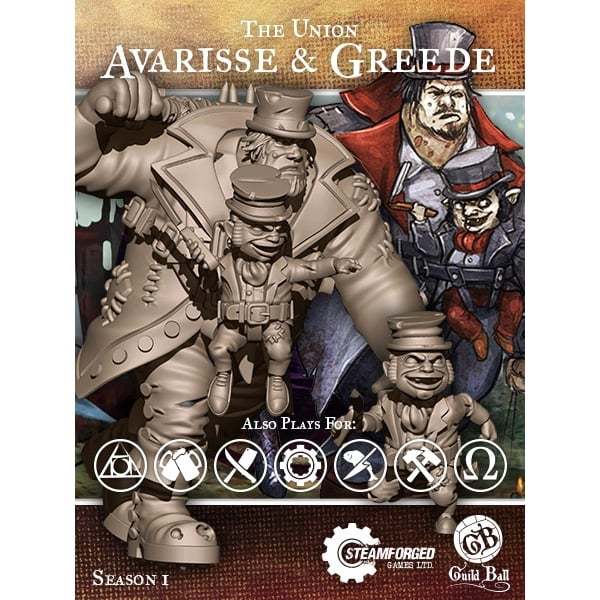 Description
The unions play style is very individual to the role and play. They have an array of strong options across attack. Their defence game, however isn't as strong due to their focus on assassin or surgical removal style play. Their strength and flexibility comes from matching the right players to the correct job. Each model is simply strong at what it does and does not require any assistance to do so.

Avarisse & Greede make for an unusual sight on the pitch. Don't let their comical appearance fool you though…these two are hardened criminals, performing the most underhanded deeds if the right coin is on offer. Greede can be considered the brains behind the operation, but Avarisse is far from just being muscle, his ruthless cunning proving invaluable in their chosen line of work.

Contains:
1x Avarisse & Greede Model
1x Detachable Greede Model
3x 5mm x 1mm Magnets


Models supplied unpainted, and may also require assembly.
Properties
| | |
| --- | --- |
| Race | Halfling, Human, |
| Class | Fighter, Rogue, |
| Faction | The Union, |
| Game System | Guild Ball, |
| Unit Type | Centre Back, Striker, |
| Product Type | Miniature, |
| Scale | 28mm, |
| Finish | Unpainted, |
| Material | Metal, |
| Category | Fantasy, |
| Model Count | 2, |