Bayou Gremlins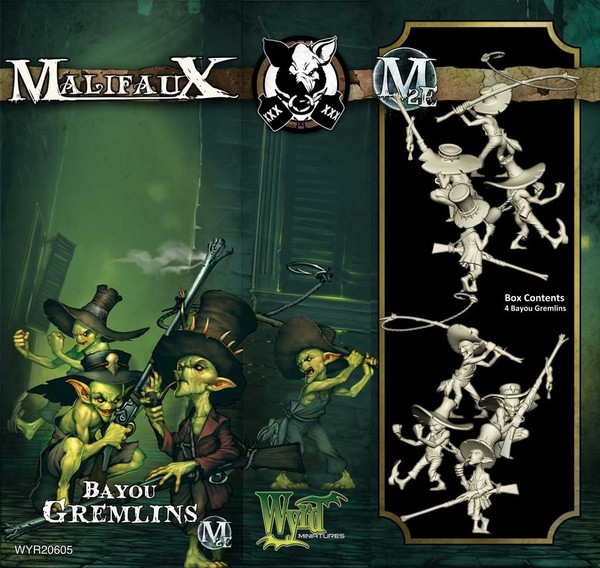 Description
These small green sneaky and devious gremlins from the Bayou run around causing havoc using various weapons, from rope to guns, and if no weapon is available then a fist in the face is good enough.
This set of 4 plastic Bayou Gremlin miniatures are all ready to fight anyone that gets in the way of your crew's goals.
Please note: These models come unpainted and some assembly may be required.
Properties