Blood Bowl Vampire Team - The Drakfang Thirsters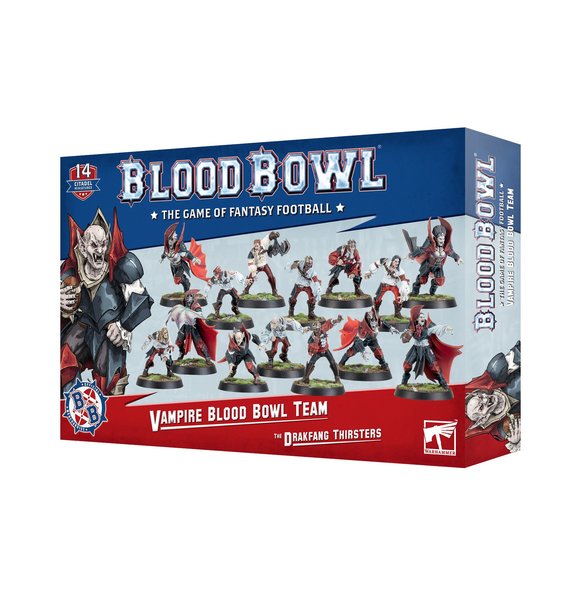 Description
This multipart kit allows you to assemble The Drakfang Thirsters, a Vampire team for use in games of Blood Bowl. The team comprises eight Thrall Linemen, two Vampire Runners, two Vampire Blitzers, and two Vampire Throwers. You'll find alternate heads for each of your Vampire players, and an alternate arm for your Thrower, to help customise your team. In addition, there are two double-sided Blood Bowl coins, two turn and re-roll markers, four balls, and a transfer sheet.

Rules for using Vampire teams in your games of Blood Bowl can be found in Spike! Journal 16, which is sold separately.

This kit comprises 96 plastic components, and is supplied with 14x Citadel 32mm Round Bases and 1x Vampire Team Transfer Sheet.