Guild Ball: Brick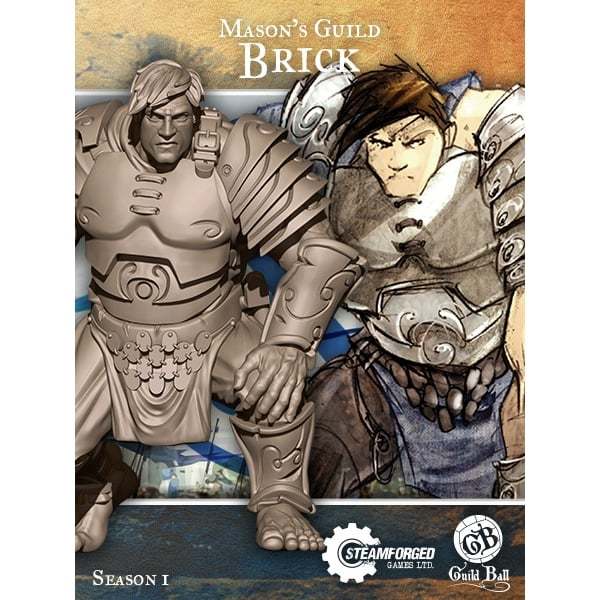 Description
Masons play style is based on balance and flexibility. They have strong, but not quite outstanding offense and defence options available to them. With a mix of buffs and debuffs forming the foundation of their combo play then need each other to excel. They are equipped wells to play during all phases of the game without a definitive focus on any key area. They have the tools and play style to adapt to every situation as long as you can piece them together properly.


Brick is the imposing centre back found playing for the Mason's team. The Unstoppable Juggernaut considers the game an exercise in smashing his way through the opposition with a mighty blow from his knuckledusters. Few have the ability or even the will to try and stop him.


Contains:
Models supplied unpainted, and may also require assembly.
Properties
| | |
| --- | --- |
| Faction | Mason's Guild, |
| Game System | Guild Ball, |
| Unit Type | Centre Back, |
| Race | Human, |
| Class | Fighter, |
| Category | Fantasy, |
| Product Type | Miniature, |
| Scale | 28mm, |
| Finish | Unpainted, |
| Material | Metal, |
| Model Count | 1, |