Brutal Effigy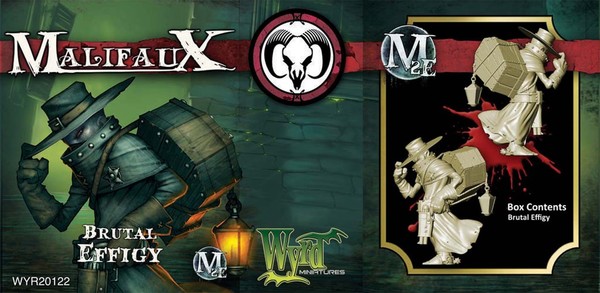 Description
Another in the Collodi brand of effigies, the Brutal Effigy is a minion created in the form and likeness of the Guild Death Marshall. Effigies are hard to destroy and the Brutal Effigy is able to give new life to a Master that is down on their luck, and also seems to be at the right place at the right time, planting bombs or evidence where it needs to be, even in its last breath.
Box contains one highly detailed plastic miniature and is a perfect addition for any Malifaux Guild faction collection.
Please Note: Miniatures come unpainted and assembly will be required.
Properties