Chaos Space Marines: Chaos Cultists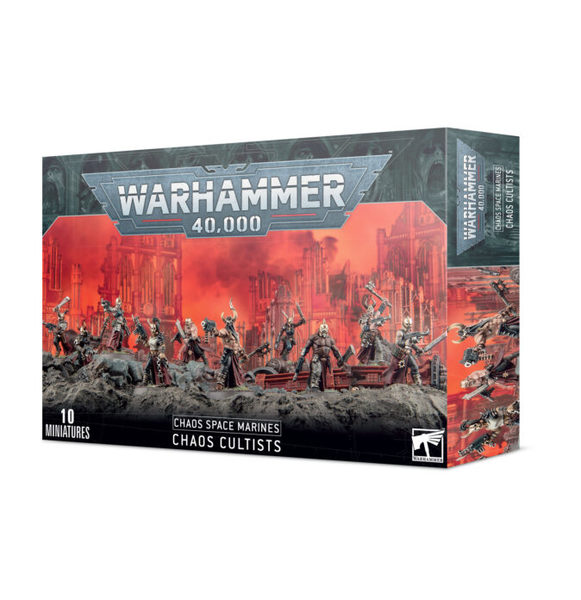 Description
This multipart plastic kit builds 10 Chaos Cultists, each equipped with some combination of autopistol, brutal assault weapon, frag grenades, and krak grenades.

The kit includes two Cultists that can alternatively be built as Cultist Champions.

This set comprises 41 plastic components and is supplied with 10x Citadel 25mm Round Bases.

These models are designed to be visually compatible with the Cultists of the Abyss set, allowing you to expand your Cultist Mob with even more models and ranged weapon options.