Maggotkin of Nurgle: Nurglings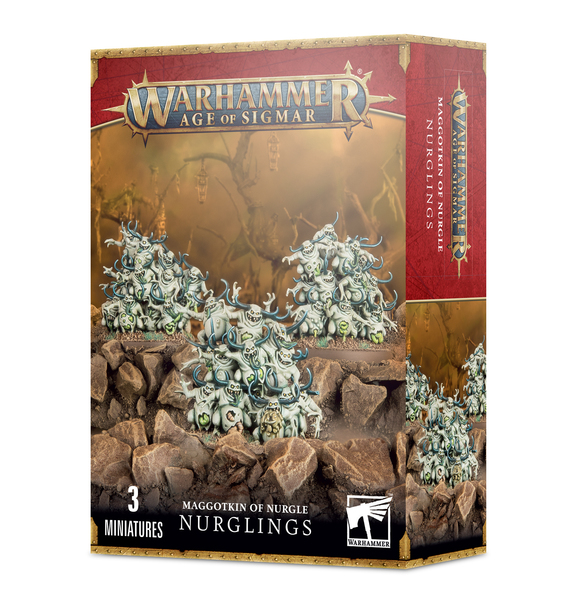 Description
This kit contains – quite literally – stacks of Nurglings.

They come in a variety of characterful poses - most of them sickening. Though you can actually make 27 combinations of Nurgling towers, there are loads of individual Nurglings for using on bases for the rest of your army.

This multi-part plastic boxed set contains 16 components with which to build 3 varying towers of Nurglings. Supplied with 3 Citadel 40mm Round bases.
Properties
| | |
| --- | --- |
| Faction | Chaos Daemons, Maggotkin of Nurgle, |
| Game System | Age of Sigmar, Warhammer 40,000, |
| Unit Type | Troops, |
| Scale | 28mm, |
| Finish | Unpainted, |
| Material | Plastic, |
| Category | Demonic, Fantasy, Plagued, |
| Product Type | Miniature, |
| Model Count | 3, |
| Race | Demon, |