Dakini Tacbots (Combi Rifle) Old Sculpt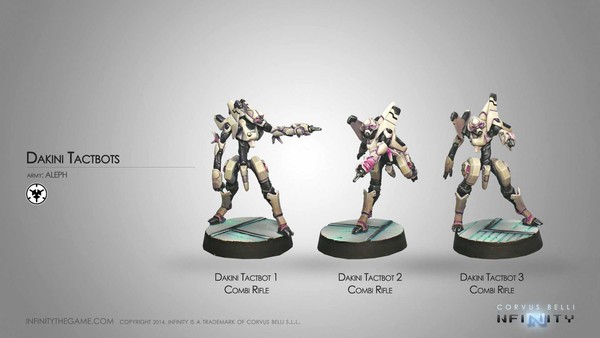 Description
The Tactical Remotes of the Special Situations Section were designed to cover a wide range of combat functions, constituting the main core of ALEPHs intervention forces. Though the decision to use remote semi-autonomous units as the basic element of a combat force is somewhat surprising, it is supported by ALEPHs access to advanced state-of-the-art technologies.

Contains:
1x Dakini Tacbots (Combi Rifle)

Model supplied unpainted, and may also require assembly.
Properties