Daredevil 35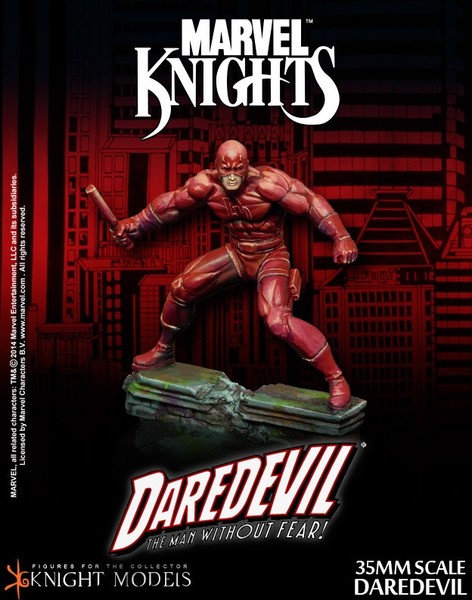 Description
Daredevil
Matt Murdock was blinded by a radioactive substance as a child, as a result his other senses then developed supernatural abilities. Blessed with these abilities, he trains to become the red costumed hero that is Daredevil, "The Man Without Fear". An awesome miniature from Knight Models. Faced against the Kingpin and criminal scum that work for him, Daredevil patrols the slum streets he grew up in, wielding the billy clubs, he notoriously carries.
This is a highly detailed 35mm metal miniature.
Please Note: Miniatures come unpainted and some assembly may be required.