Avatars of War: Dark Elf Hero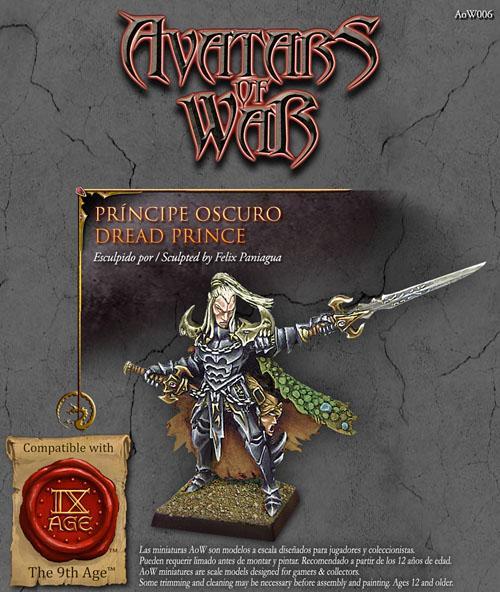 Description
This blister contains one metal Dark Elf Dread Prince equipped with two weapons.
Contains also a 20mm plastic round base and a 20mm plastic square base.

Avatars of War miniatures are 28mm scale models designed for gamers & collectors. Models supplied unassembled and unpainted. Some trimming and cleaning may be necessary before assembly and painting.
Properties
| | |
| --- | --- |
| Faction | Dark Elves, |
| Game System | 9th Age, Avatars of War, Generic, |
| Race | Elf, |
| Class | Warrior, |
| Category | Fantasy, |
| Product Type | Miniature, |
| Scale | 28mm, |
| Finish | Unpainted, |
| Material | Metal, |
| Model Count | 1, |