Dasyus (MULTI Sniper)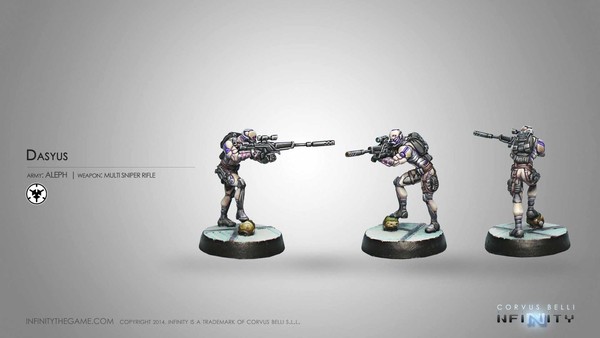 Description
Acting as the eyes and ears of Aleph Field Commanders, the Dasyu gather tactical information using reconnaissance and surveillance techniques. Using high-tech equipment and a satellite relay, they are undetectable.


Not only are they intelligence experts, but they also put their stealth skills to use in a number of other specialised situations such as personnel and material recovery, prisoner capture, target acquisition and assassination operations. They have no sense of compassion or mercy, and are considered to be the unofficial executioners of Aleph forces.
This troop of ALEPH can be inflicted and camouflaged from the enemy.

Contains:


1x Dasyu (MULTI Sniper Rifle)

Model supplied unpainted, and may also require assembly.
Properties