Desperate Mercenaries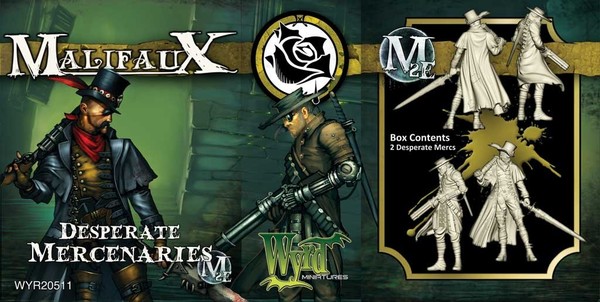 Description
Part of the Outcasts crew, these desperate mercenaries keep their weapons at the ready to attack or defend themselves. These mercenaries are out to remove anyone who gets in the way of completing their tasks. There are no desperate situations, there are only desperate people!
These 2 plastic Desperate Mercenaries miniatures will do anything for money. Their high class weapons and skills are for hire to the highest bidder.
Please note: These models come unpainted and some assembly may be required.
Properties