Hac Tao Special Unit (Hacker / HMG)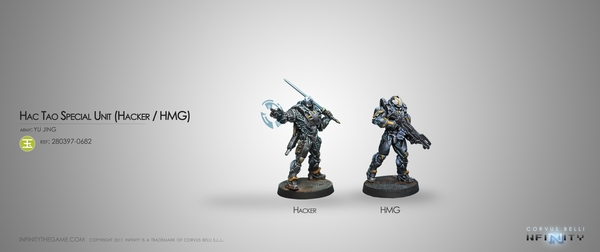 Description
This is a repackaging of individual products into a single product. It is a blister with two miniatures that includes one Hac Tao with HMG and one Hac Tao Hacker.
Contains:


1x Hac Tao (HMG)
1x Hac Tao Hacker (Assault Hacking Device) (DA CCW)

Model supplied unpainted, and may also require assembly.
Properties