Infinity: Betrayal Graphic Novel Limited Edition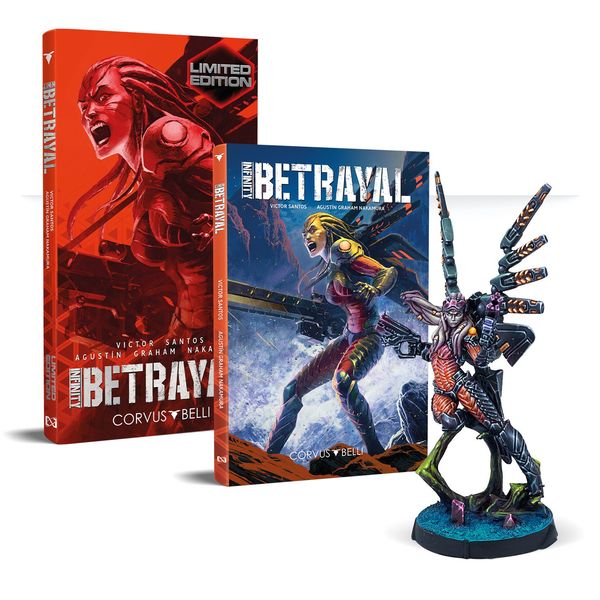 Description
Released On: 27.08.2020

In a hidden base deep in the jungles of planet Paradiso, Imperial Agent Adil Mehmut must determine whether his prisoner, special operative and former true hero Ko Dali, is a traitor to her country and the whole human race, or an alien that has impersonated her to divide humanity's forces.


A face-off between them will become a race against the clock before the forces of the Combined Army learn of Ko Dali's location and attempt her rescue. In this story of political and military intrigue where nothing is what it seems, Adil will test the loyalties of his partners... and of the very nation he swore to serve.


This limited edition includes an exclusive figure of Ko Dali, the main character of Infinity: Betrayal.


Contains:


1x Infinity: Betrayal Graphic Novel
1x Ko Dali Miniature
Please note:


One copy of the Infinity: Betrayal Graphic Novel supplied in English.
Miniature is supplied unpainted and some assembly will be required.