Killjoy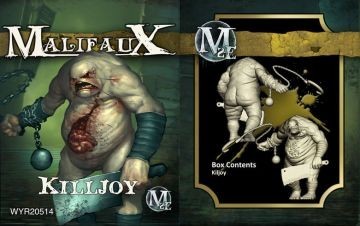 Description
This grotesque creature has been cursed with an ever burning desire for blood and murder and now wanders Malifaux, hiring himself out to any one desperate enough to make a deal with him and try and quench his thirst for slaughter. 
This Maulifaux Outcasts set contains one plastic Kill Joy miniature.
Please note: Model comes unpainted and some assembly may be required.
Properties