Horus Heresy: Legiones Astartes - Vindicator Siege Tank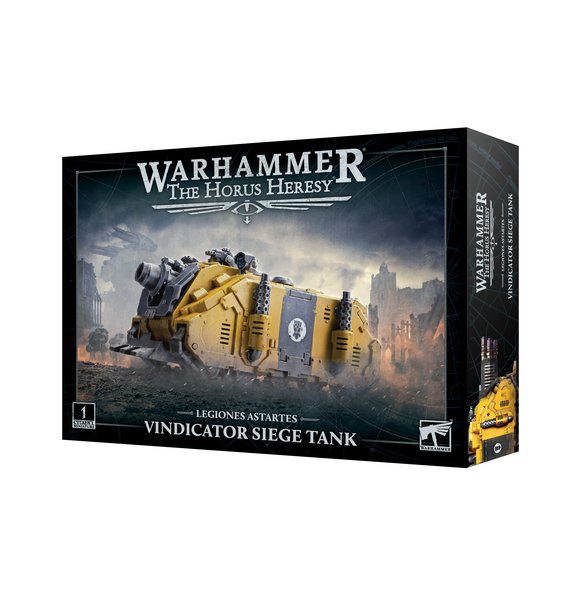 Description
This multipart plastic kit builds one Legion Vindicator Siege Tank.

The kit also includes components to upgrade the Vindicator with a pintle-mounted weapon – a havoc launcher, heavy bolter, heavy flamer, multi-melta, or a combi-weapon with five configurations (bolter, flamer, melta, plasma, or volkite) – as well as a searchlight, a dozer blade, a hunter-killer missile, and a number of cosmetic options, such as towing hooks, sigils, and a choice of a Space Marine gunner, spotter, or closed hatch.

This kit comprises 133 plastic components, and comes with a Legiones Astartes Vehicle Transfer Sheet containing 42 optional markings and icons for the Sons of Horus and Imperial Fists Legions.