Major Markus 'Siege' Brisbane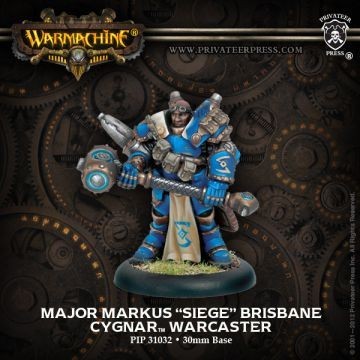 Description
Major Markus 'Siege' Brisbane is a veteran officer from the days of Vinter the Elder. He is highly skilled in siege tactics and a powerful commander with a good knowledge of warfare, which allows him to push his warjacks and troops to the perform the right tasks to weaken the enemies defence to bring them down. 
This pack includes one metal miniature.
Please Note: Models are supplied unpainted and some assembly may be required.
Properties