Necromunda: Goliath Maulers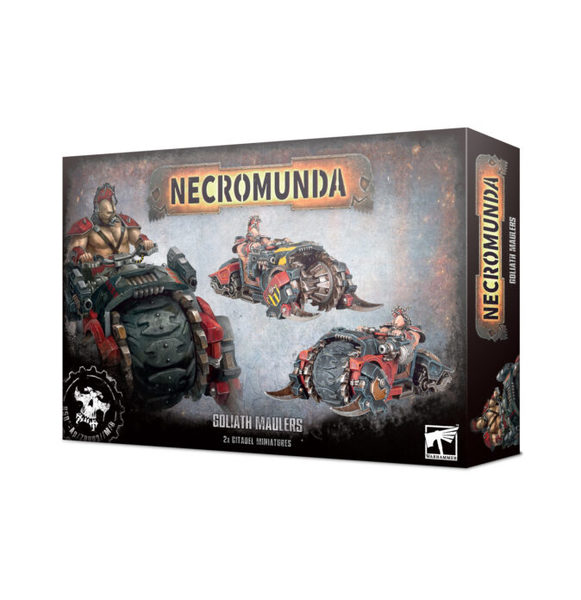 Description
This multipart plastic kit builds two Goliath Maulers, destructive vehicles that can be added to any Goliath gang.

They feature a weapon hardpoint on either side of the vehicle, which can be mounted with a choice of two weapon options – twin-linked bolters, or twin-linked grenade launchers. Each Mauler is piloted by a Goliath Road Thug – the kit includes a choice of four different heads and two interchangeable head crests, to help build distinctive riders for each of your vehicles.

This set comprises 84 plastic components, and is supplied with 2x Citadel 90mm x 52.5mm Oval Bases.

Rules for using Goliath Maulers in your games of Necromunda can be found in The Aranthian Succession: Cinderak Burning supplement.