Painting Miniatures From A To Z Angel Giraldez Masterclass Volume 1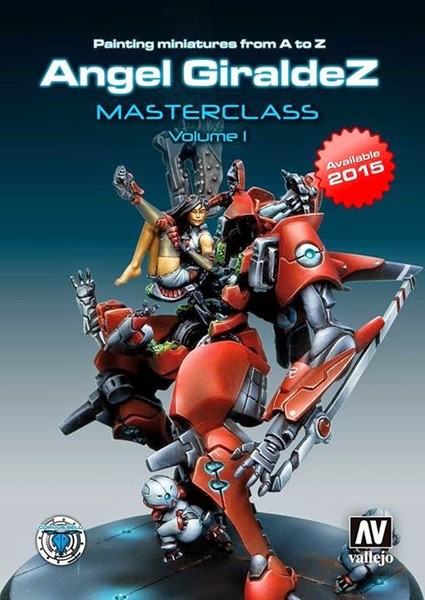 Description
Bring your Infinity models to life and be shown step by step demonstrations by an expert to make your models look awesome and professionally painted with ease, as Corvus Belli are proud to present a one off limited painting guide from Ángel Giráldez's, Painting Miniatures from A to Z, Ángel Giráldez Masterclass Volume 1. This book is a demonstration of the painting methods that, over the years, have helped Ángel make Infinity's miniature range look stunning as some the best painted minitures around the World.
While working for Corvus Belli, Ángel Giráldez have trained and developed skills that have earned him a place among the foremost professional miniature painters in the world and this manual describes, in meticulously detailed step by step tutorials accompanied by hundreds of full-colour pictures of how to apply Ángel's techniques to some of the most outstanding miniatures of the Infinity range.
Includes the limited edition exclusive Joan of Arc Miniature!!!
This book is a beautiful A4 book with a 120 full colour pages of guides and techniques in English.
Please Note: This Book is limited Edition release and will never be re-released again, so it will never be available again when sold out. So do not miss out on your copy today.
Properties