Malifaux: Primordial Magic (M2E)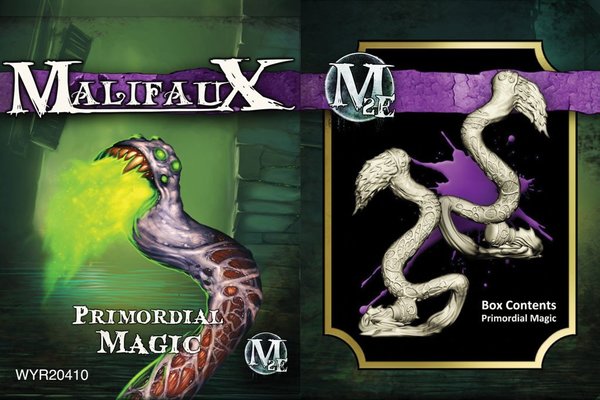 Description
In the form of a giant ravenous worm, Primordial Magic is an Magical Extension to your gang, with Dual Focused it's as good as any Totem at casting its Master's spells but it is not a combat minion. The Neverborn are unthinkable monsters of the land, having inhuman creatures at their disposal and insidious means of dealing death to the invaders of Malifaux. This set is a great addition to any Malifaux collector with a Neverborn gang who needs boost benefits to all their spell casting.


Neverborn, containing one 32mm 'heroic' scale miniature made of high quality Plastic. Will require some preparation and assembly.


Set Contains:
Models:

This is the Second edition box set.
Models supplied unpainted, and may also require assembly.
Properties
| | |
| --- | --- |
| Faction | The Neverborn, |
| Game System | Malifaux 3rd Edition, |
| Unit Type | Enforcer, |
| Race | Monster, |
| Category | Fantasy, Horror, Pulp, Steampunk, |
| Product Type | Miniature, |
| Scale | 32mm, |
| Finish | Unpainted, |
| Material | Plastic, |
| Model Count | 1, |