Prospectus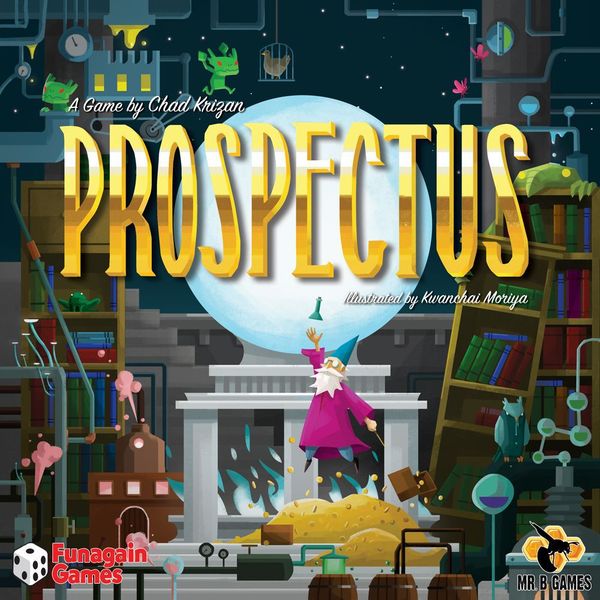 Description
In Prospectus, players are mages trying to earn the most money by trading potions in the Kriztus potion exchange. As mages, players can of course see into the market futures to gain an edge in their trading. However, your skills at this are somewhat limited, as things will not always go according to your predictions. The game makes use of a unique and eye-catching crystal ball mechanism (inspired by the cube tower in Wallenstein, Shogun, and Amerigo) ensuring no market prediction is a sure bet!

Also beware, each mage is armed with an array of spells that can affect the market in unpredictable ways, thwarting the other mages' plans! Clever and timely use of these spells will turn the markets in your favor, while frustrating your opponents' plans.

In addition to the potion market, the High Council also has its own demands and interests in the markets. However, due to their immense power, they have been banned from the trading floor, and must purchase their potion directly from other mages. They will be a good source of income for the mages, and reward the markets if they get what they need; but beware, they'll also do their best to crash the values of those potions they fail to receive!

The mage that is able to earn the most money through cunning investments, shrewd spell-casting, and timely sales to the High Council will be the most successful potion trader and win the game!



Properties