Retribution Helion/Hyperion Colossal PLASTIC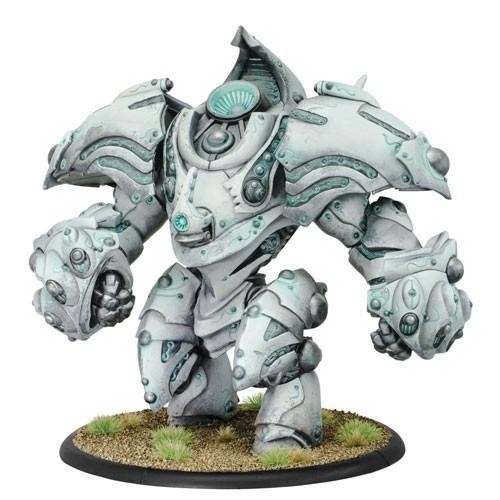 Description
Helios/Hyperion Colossal



Boasting one of the most powerful ranged attacks in all of Warmachine and Hordes, the Hyperion represents the pinnacle of Iosan firepower. Trading in destructive potential for tactical support, the Helios can use its Tractor Beam to completely mess with an opponent\'s battle line while harnessing its focus points to generate a number of powerful support and defensive abilities, such as granting nearby Retribution warjacks free focus or boosting its own defensive capabilities.

This box contains all the parts necessary to assemble either 1 Helios colossal OR 1 Hyperion colossal, plus a color stat card and plastic base.