Scrabble Duplicate Crossword Game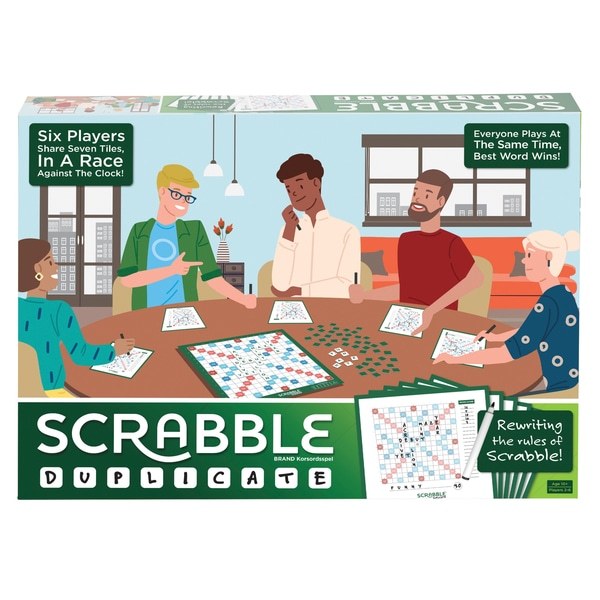 Description
This is a a version of Scrabble that all of the people at a party can play.

Each round all players race to build the best word using the same 7 letters. When time is up, each player records their score on their dry erase board, but only the highest-scoring word is placed on the master board!

Continue building words using the shared tiles and any words on the master board. Cross premium squares to maximise you points. Highest score wins!


Properties