Seraphon: Aggradon Lancers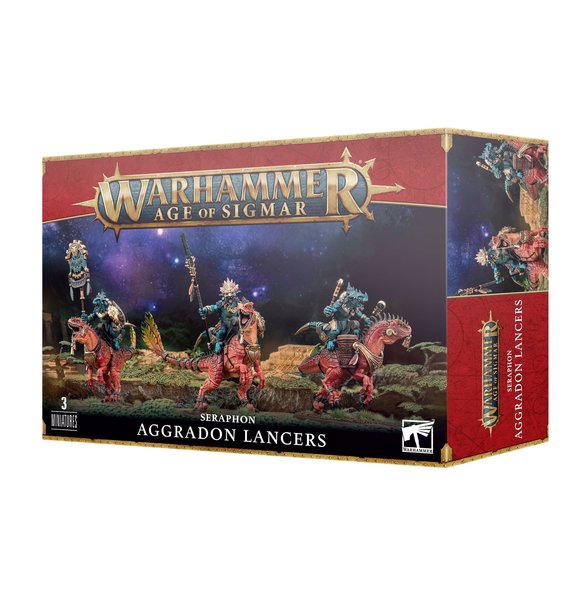 Description
This multipart plastic kit builds three Aggradon Lancers.

One model can be built as an Alpha champion – with a choice of unique heads and weapons, alternate arm poses, and a unique shield – one as a War-drummer musician, and one as an imposing Icon Bearer.

The kit provides a wealth of customisation options – six heads and three shields that can be used with any of the riders, as well as interchangeable tails, armour plates, and feather decorations for the aggradons – allowing you to build a varied roster of reptilian riders and steeds.

This kit comprises 95 plastic components, and comes with three Citadel 75x42mm Oval Bases.