Seraphon: Kroxigor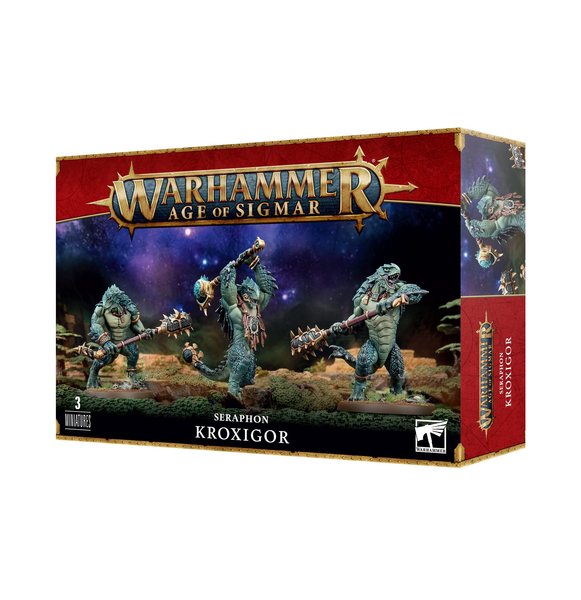 Description
This multipart plastic kit builds three Kroxigor.

The kit offers a wealth of customisation options – every Kroxigor has a choice of two different heads and two arm poses. The kit also includes three distinct maul-heads and five bony tail tips that can be used with any model, as well as a variety of necklaces and scenic base elements.

This kit can alternatively build three Kroxigor Warspawned.

This kit comprises 128 plastic components, and comes with three Citadel 50mm Round Bases.