Seraphon: Raptadon Hunters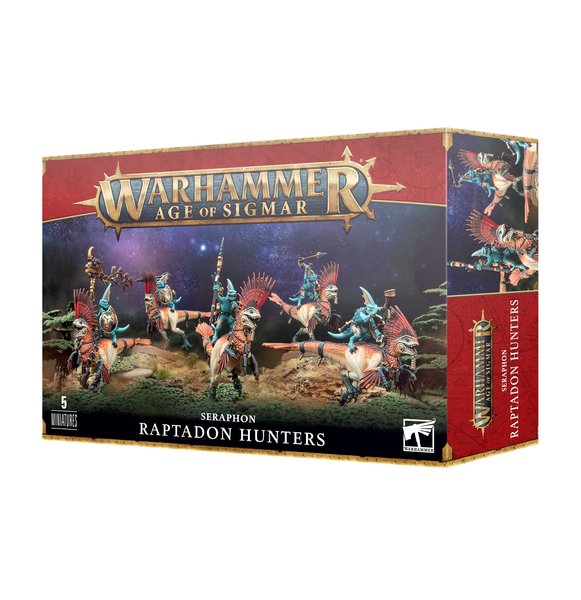 Description
This multipart plastic kit builds five Raptadon Hunters.

One model can be built as an Alpha champion with a unique javelin-arm, shield, and atlatl, one as a Hornblower musician, and one as an Icon Bearer carrying a feather-tasseled idol with a choice of two heads.

This kit can alternatively build five Raptadon Chargers, holy skink paladins wielding arcane lances.

This kit comprises 89 plastic components and comes with five Citadel 60x35mm Oval Bases.