Seraphon: Saurus Warriors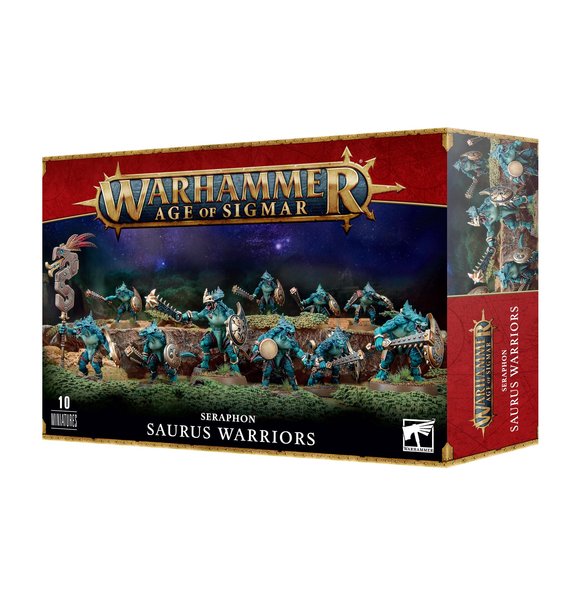 Description
This multipart plastic kit builds 10 Saurus Warriors.

One model can be built as an Alpha champion – with a unique head, shield, and weapons – one as a War-drummer musician, and one as an Icon Bearer.

This kit comprises 95 plastic components, and comes with 10x Citadel 32mm Round Bases.