Shaltari - Ronin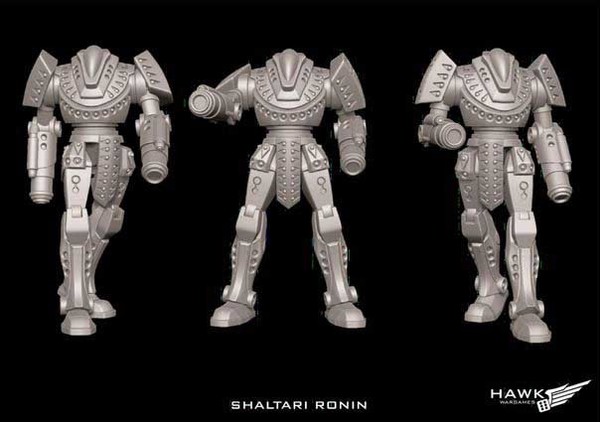 Description
As the frontline assault troops of the Shaltari, their primary role is to strike first from unexpected places. Each of these individuals lives for nothing but war with an obsession that is all consuming. During battle they favour heavy war suits and towering constructs. Though too large to enter building, when armed with a pair of Gauss Carbines they are great to dart and weave their way through the battlefield and killing their foe.
This pack includes 6 figures.
Please Note: Models are supplied unpainted and some assembly may be required.
Properties
| | |
| --- | --- |
| Game System | Dropzone Commander, Dropzone Commander, |
| Material | Metal, Metal, |
| Faction | The Shaltari, The Shaltari, |
| Unit Type | Infantry, Infantry, |
| Scale | 10mm, 10mm, |
| Finish | Unpainted, Unpainted, |