Shifting Loyalties Campaign Deck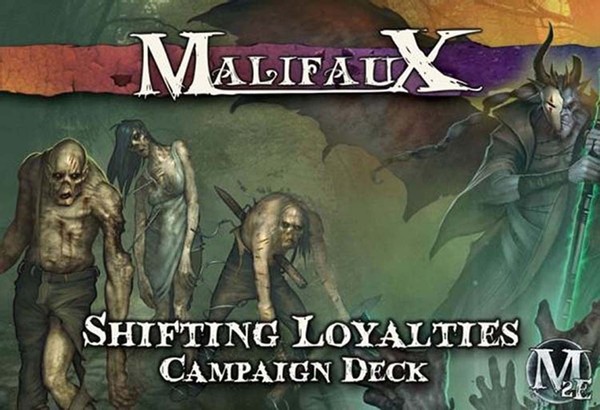 Description
Take your Games of Malifaux to the next level as your gang members progress and enhance their deadly skills through a new campaign journey from Wyrd Miniatures.
As Shifting Loyalties campaign series expands the world of Malifaux and your gang member progress and learn new skills, have all the appropriate upgrade and stat cards to help you along the way and keep track of how your crews grow and change, from a mechanical limb to buying a new Gatling gun. As well as these upgrades there are some of the stat cards with more recent errata to keep your gaming up to date.
Also included are the fearsome and powerful Avatars which are exclusive to the Campaign system. Grab this box and experience Malifaux like never before! 
Contain 193 unique Upgrades which are designed to be used in the Malifaux Campaign system.
Properties