Sons of Behemat: King Brodd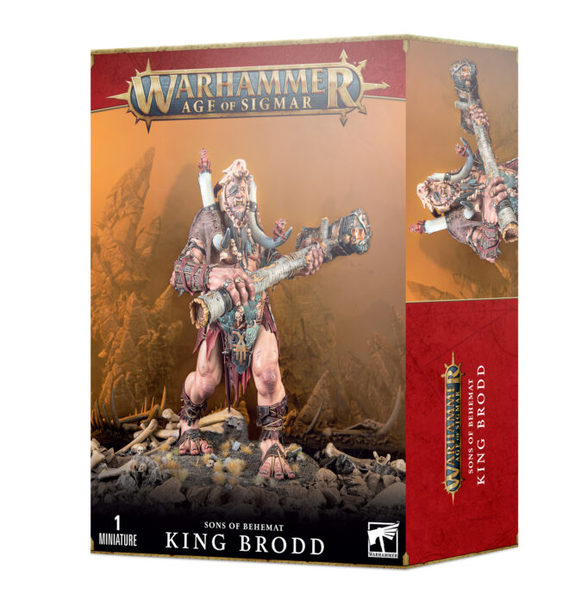 Description
This multipart plastic kit builds King Brodd, the undisputed leader of the Mega-Gargants.

The kit includes tons of cosmetic bits and bobs which you can use to customise Brodd's giant-sized subjects.

This colossal kit can alternatively build a variety of other Mega-Gargants:
- Beast-smasher Mega-Gargant – a crazed monster-hunter available to any Destruction force
- Kraken-eater Mega-Gargant – a greedy coast-raider available to any Order or Destruction force
- Warstomper Mega-Gargant – a veteran battle-brute available to any Chaos or Destruction force
- Gatebreaker Mega-Gargant – a grim garrison-smasher available to any Death or Destruction force

This kit comprises 167 plastic components and is supplied with a Citadel 130mm Round Base.