Space Marines: Sternguard Veteran Squad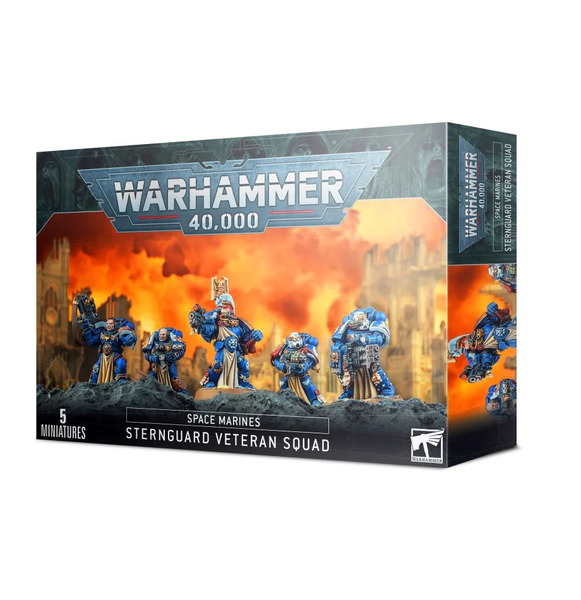 Description
The 5 man Sternguard Veteran Squad comes with a massive amount of variety and options, providing every opportunity to create a unique squad, befitting their role as some of the Space Marines finest heroes.


This set includes 5 different pairs of legs; 5 individual torso fronts; 13 unique heads (7 helmeted and 6 bare); 16 individual shoulder pads; and 5 unique backpacks.


When it comes to picking the weapons your options are many and varied. There are 6 individual boltguns; 2 different storm bolters; the option to include a heavy flamer or a heavy bolter; a flamer; a meltagun; a plasma gun; a power fist; 8 combi-bolters (2 each of melta, flamer, plasma, or grav); a grav pistol; a plasma pistol; and finally, a trusty bolt pistol.



This plastic kit contains 120 components with which to make a 5 man Space Marine Sternguard Veteran Squad (and so much more!).


This kit comes supplied unpainted and requires assembly


Properties
| | |
| --- | --- |
| Faction | Space Marines, |
| Game System | Warhammer 40,000, |
| Unit Type | Elites, |
| Scale | 28mm, |
| Finish | Unpainted, |
| Material | Plastic, |
| Category | Science Fiction, |
| Product Type | Miniature, |
| Model Count | 5, |
| Class | Paladin, |