Spirit Light Gates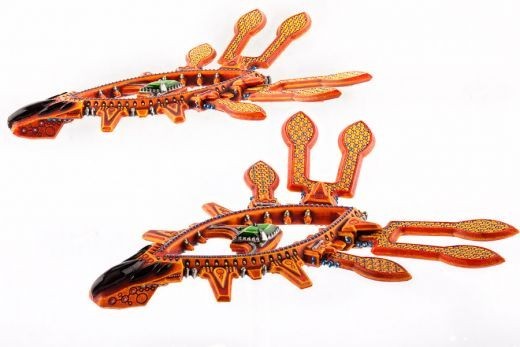 Description
Shaltari Spirit Light Gates
The Spirit is the lightest and fastest of the Shaltari Teleport Gates. Extremely lightly armoured, however they are protected by energy shield like all Shaltari Gates.
The Spirit is a highly mobile Gate, the only airbourne gate able to teleport in Warsuit clad infantry directly onto the battlefield.
This Blister contains two resin miniatures composed of 3 component parts each. These models are supplied unpainted, and some preparatory work may be required as well as assembly.
Properties