The Currency of War: L5R Learn to Play Set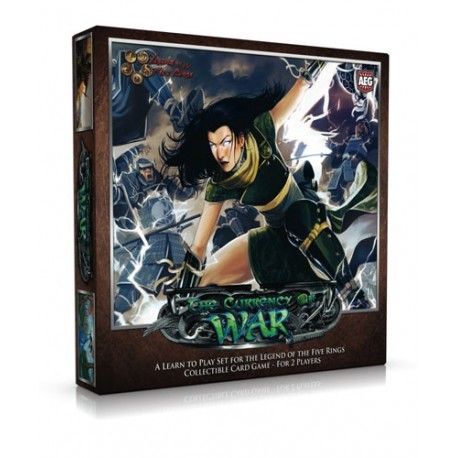 Description
Jump into the Currency of War as a member of the deadly Crane Clan or the fierce and adventurous Mantis Clan. Plays must join the ranks of the samurai of the Emerald Empire of Rokugan and discover its rich history and get ready to directly impact its future.
This Learn to play starter set includes fully comprehensive rules for the premiere interactive storyline game.
This box includes the following:
2 x Ivory legal and ready to play CCG decks
4 x Ivory legal boosters
1 x 16 page storybook
1 x fully illustrated rulebook
1 x an exclusive vote that will allow you to shape the future of Rokugan.
Properties