Wu Ming Assault Corps Old Sculpt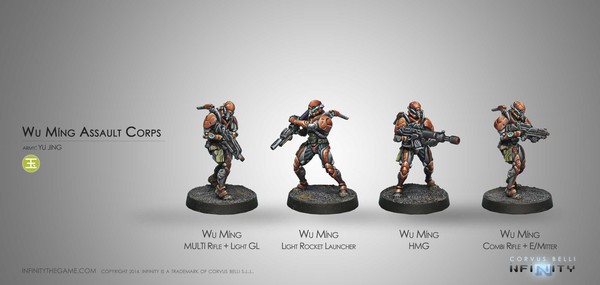 Description
This is the old sculpt of the models, that have since been re released.

The Wu Ming Assault Corps are a penal unit comprised of some of the most violent and dangerous elements of the Yu Jing forces. Their names erased, they have instead been issued a serial number - and they can only regain their name and their freedom by serving in the Assault Corps.


Though they have suffered the ultimate disrespect in losing their names, they fight with a primal aggression and brutality in order to try to reclaim their dignity, and their freedom.
Box contains:


1x Wu Ming (MULTI Rifle + Light GL)
1x Wu Ming (Light Rocket Launcher)
1x Wu Ming (HMG)
1x Wu Ming (Combi Rifle + E/Mitter)
Properties