Wu Ming Assault Corps (Heavy RL)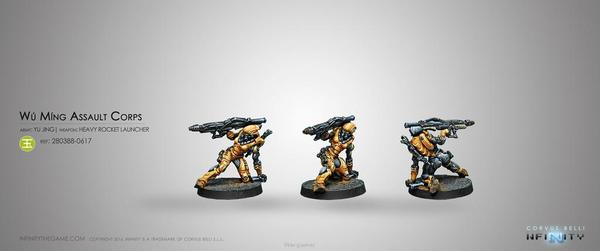 Description
The regiment is composed by the most dangerous and violent elements of the regular Yu Jing forces. The Wú Míng Assault Corps is a penal military regiment. All Wú Míng live on probation and their punishment is the denial of a name and to serve in the most dangerous frontline. As a heavy infantry assault unit, they are specialized in urban combat, close quarter battle, offensive deployment, and clean-up operations.

This dynamic and amazing miniature may be the fifth man for our Wú Míng Fireteam. With this miniature you can provide heavy support to the Wú Míng box.
1x Wú Míng (Heavy Rocket Launcher)

Model supplied unpainted, and may also require assembly.
Properties