WWII American Infantry Box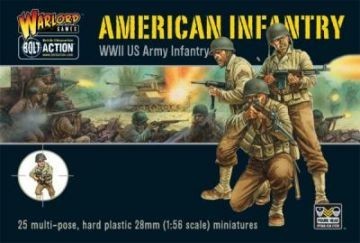 Description
After the Japanese attack on Pearl Harbour, the US joined WW2 in earnest. The humble US Infantry man, wasinstrumental in all parts of the war in turning the tide on the Axis Forces

These models are usable in any theatre of war that the US Forces were present. There are a multitude of options included in the box to allow customization of the troops.

This Boxed set contains 25 plastic miniatures. They are supplied unpainted and require assembley.